Powered by
In collaboration with
Empower Yourself in a Changing World
Sabtu - Minggu
31 OKT - 1, 7, 8 NOV 2020
13:00-16:00 WIB
ABOUT
SKILL UP PROJECT
Meskipun banyak halangan di kondisi seperti sekarang ini, jangan pernah menjadikannya sebagai alasan. #GenerasiBisaBanget harus tetap produktif dan kreatif!

Yuk, ikutan #GenerasiBisaBanget Skill Up Project! Temukan inspirasi dan cari tahu tentang banyak hal mengenai reaching your goals, creativity, personal branding hingga mental health issue during pandemic.

Kamu bisa nonton 4 episode live streamingnya di microsite ini!
THE REASON
WHY YOU SHOULD ATTEND
Topik dan speakers yang di design khusus untuk membantu #GenerasiBisaBanget tetap produktif dan kreatif di New Normal
Kamu juga bakal dapet quick tips untuk stay fit dan seputar keuangan yang bisa langsung kamu praktekin!
Bakal ada juga special performances dari Ardhito Pramono , HiVi, Danilla Riyadi, dan Mocca yang siap menghibur kamu supaya tetap semangat!
LEARN FROM THE BEST
SCHEDULE
Acara ini terdiri dari 4 episode yang akan dimulai setiap weekend pada tanggal 31 Oktober - 8 November pukul 13.00 - 16.00 WIB. Setiap hari, akan ada dua pembicara inspiratif yang akan menginspirasimu dengan pengalaman uniknya, disertai seorang performer yang memeriahkan harimu.
SKILL UP QUICK TIPS
LEARN MORE ABOUT HEALTH & FINANCE
Selain talkshow dan live performance, Skill Up Project juga akan memberikan kamu health and financial quick tips dengan konten khusus untuk millenials yang punya segudang aktivitas!
10 Menit #BisaBanget Skill Up
Quick Tips
AGENDA
EVENT RUNDOWN
Same schedule every weekend.
13:15 - 13:30
Stay Fit Quick Tips
14:00 - 14:10
Financial Hack Tips
14:10 - 15:20
Live Performance
SPECIAL
REWARD ONLY FOR YOU
Selain ilmu dan relasi, ada juga hadiah menarik yang bisa kamu dapatkan dalam acara ini. Caranya:

1
Tulis email-mu di form di bawah layar

2
Cek inbox emailmu untuk mendapatkan link unik

3
Ajak sebanyak-banyaknya temanmu untuk ikut acara ini dengan menggunakan link unik tersebut

4
Follow dan ikuti keseruan bersama @bearbrand_id di instagram dan dapatkan hadiah menarik*
MEDIA PARTNERS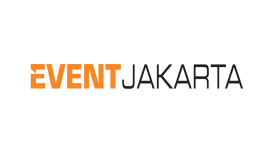 COMMUNITY PARTNERS